Finale Judges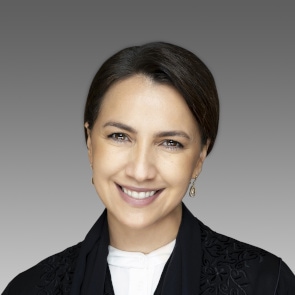 HE Mariam AlMheiri
Minister of Climate Change & Environment
UAE Ministry of Climate Change & Environment
Her Excellency Mariam bint Mohammed Almheiri is Minister of Climate Change and Environment of the UAE. In this capacity, she leads the Ministry's mission of spearheading the UAE's drive to mitigate and adapt to the impacts of climate change, protect the country's ecosystems, and enhance its food security through developing and implementing effective measures, policies, and initiatives.
Prior to her current role, Her Excellency was Minister of State for Food and Water Security. Her responsibilities included monitoring national food stocks and water supply, channeling investments in food and water technology innovation, and building international partnerships in this area.
Previously, Her Excellency held the post of Minister of State for Food Security, where she oversaw the development of the necessary infrastructure to achieve the country's food security objectives in line with the UAE Centennial 2071.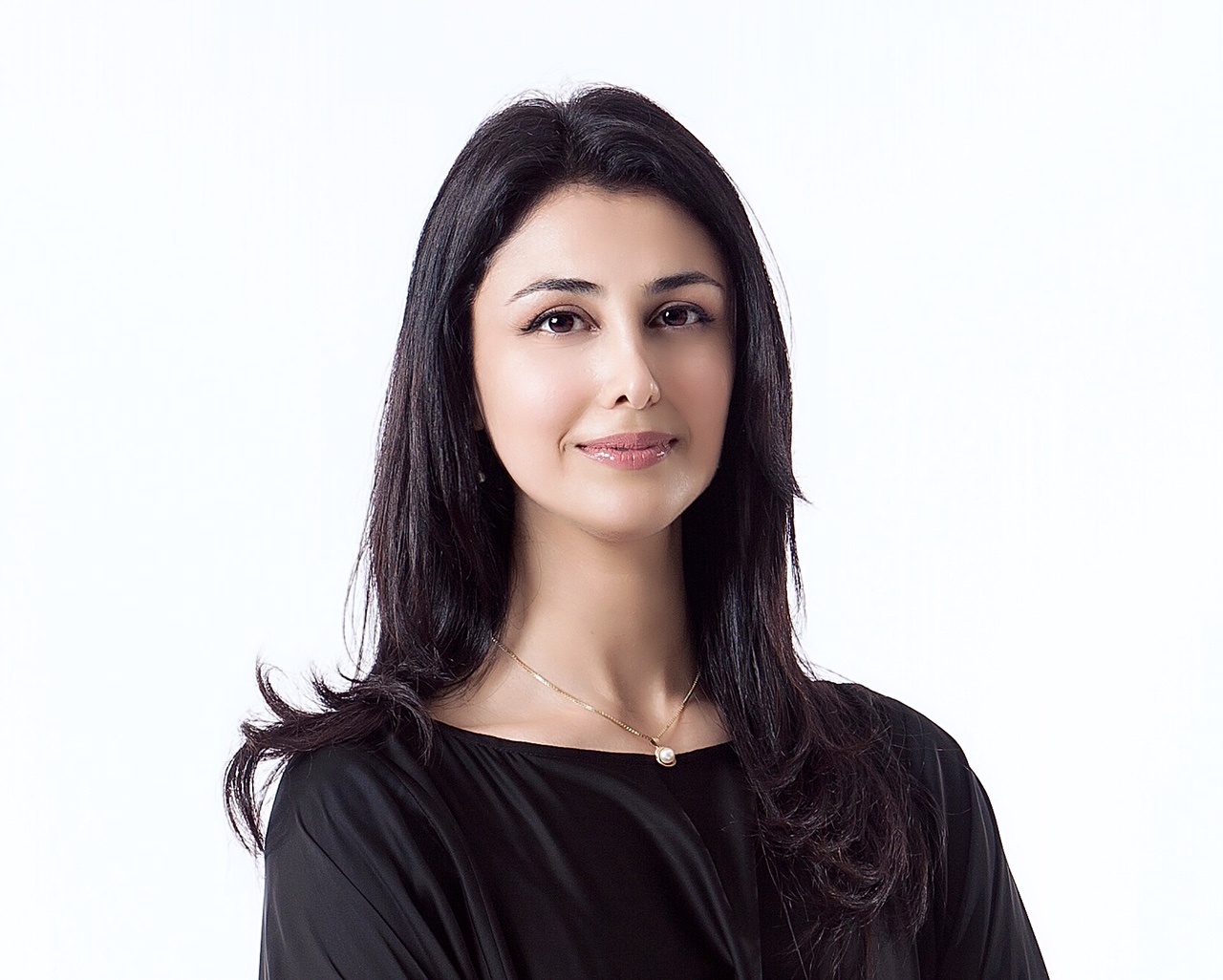 Rima Al Mokarrab
Chair
Tamkeen LLC
Rima Al Mokarrab is Executive Director of Strategic Affairs at the Executive Affairs Authority, a government agency mandated to provide strategic policy advice to His Highness Sheikh Mohamed bin Zayed Al Nahyan, President of UAE. She also chairs the Board of Tamkeen LLC, a company that delivers projects enriching Abu Dhabi's social, cultural, and educational landscape. Al Mokarrab co-founded and currently co-chairs Ideas Abu Dhabi in partnership with the Aspen Institute. She also sits on the Board of Trustees of New York University, is a Board member of the Emirates Centre for Strategic Studies and Research, and previously served on the Board of the UAE Space Agency.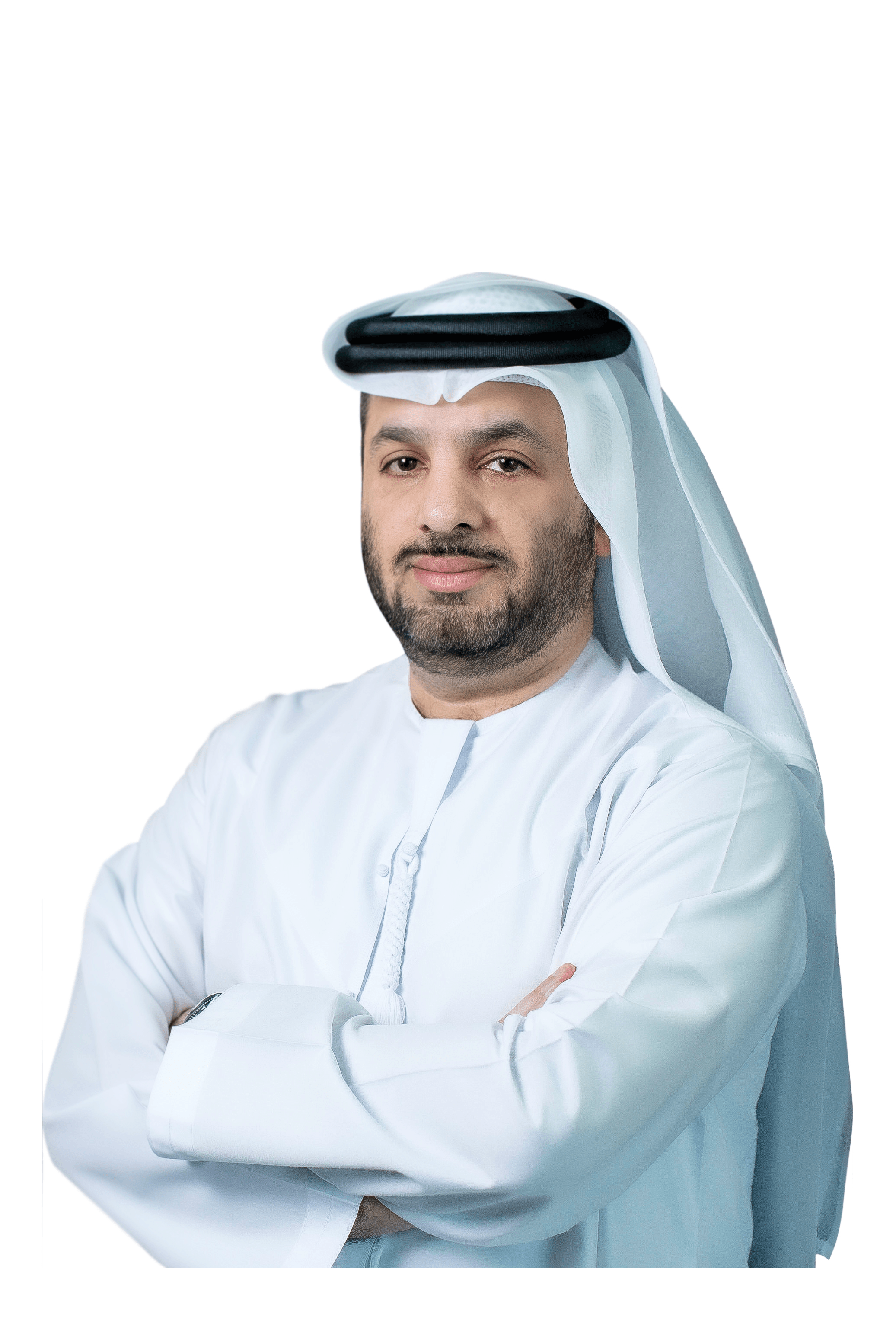 HE Faisal Al Bannai
Secretary General
Advanced Technology Research Council (ATRC)
His Excellency Faisal Al Bannai is Executive Chairman of EDGE Board of Directors, an advanced technology group for defence and beyond, and Secretary General of the Advanced Technology Research Council (ATRC), an independent legal entity established to accelerate a culture of innovation. Alongside these positions, His Excellency is also a Member of the Board of Trustees of Khalifa University of Science and Technology, a world-class, research-intensive institution located in Abu Dhabi. He is also the founder of DarkMatter Group, a global cyber security service provider headquartered in Abu Dhabi, and Axiom Telecom, the largest distributor of mobile devices in the Middle East.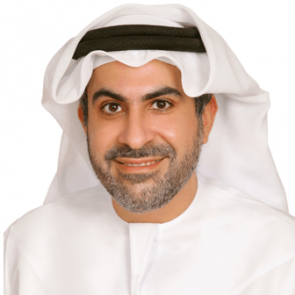 Badr Al Olama
Acting CEO
Hub71
Badr Al-Olama is the Executive Director of the UAE Clusters unit within Mubadala's UAE Investments platform. The platform contributes to the acceleration of the UAE's economic transformation, and investing in national world class champions, fostering vibrant industrial and commercial clusters, and partnering with world-class global entities. In addition to his responsibilities in overseeing a diverse portfolio of assets in multiple sectors including technology, aerospace, and healthcare, Badr is leading a dynamic team that are incubating new sectors to further diversify the UAE's economy such as clean energy and life sciences. Through his career journey Badr led aerospace investments at Mubadala which included key portfolio assets such as Strata Manufacturing PJSC (Strata), Nibras Al Ain Aerospace Park, and Sanad Group (Sanad). Prior to that, Badr was the Chief Executive Officer at Strata and was instrumental in positioning the company as a global tier-one supplier to both Airbus and Boeing. Badr is the Chairman of Emirates Post, Strata and Sanad, and also serves as a Board Director at Mubadala Health, Yahsat, Oumolat Security Printing and TASIAP GmbH – a joint venture with Daimler. In addition to his role at Mubadala, Badr leads Hub71, Abu Dhabi's global tech ecosystem, which nurtures the development of tech startups at all stages of growth in various sectors. Badr also heads the organizing committee for the Global Manufacturing and Industrialization Summit (GMIS) where he oversees the Mohammed Bin Rashid Initiative for Global Prosperity – an open innovation platform that seeks to solve real-world challenges by fore-fronting the corporate social responsibility of global manufacturers. Badr holds a degree in Shari'a and Law from the UAE University, LL.M from Harvard Law School, and was nominated as a Young Global Leader for the Middle East and North Africa regions by the World Economic Forum.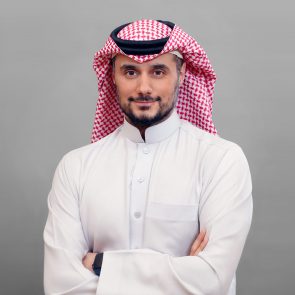 HRH Prince Khaled bin Alwaleed bin Talal Al Saud
Founder and CEO
KBW Ventures
As a figure of business, technology enthusiast, and investor, HRH Prince Khaled bin Alwaleed bin Talal Al Saud is a firm proponent of clean energy, healthy living, the humane treatment of animals, and a motivated voice for Middle East entrepreneurs. A member of the Saudi Arabian royal family, Prince Khaled was born in California and spent his youth in Riyadh under the mentorship of his father, philanthropist HRH Prince Alwaleed bin Talal Al Saud, Chairman and founder of Kingdom Holding Company.
Today, with holdings on three continents, Prince Khaled stands at the gateway between the Middle East's evolving economies and the Western world. As a venture capitalist who advocates for and invests in food technology including alternative proteins and cellular agriculture, Prince Khaled is extremely engaged with the food technology and food sciences industry, promoting emerging technologies that serve as potential solutions to food security and sustainability concerns facing today's global community.
Highly active in the food technology ecosystem, he often participates in events pertaining to sustainability, climate change, food security, and how food technology and breakthrough research and development promise to alleviate these pressing world issues. Prince Khaled is the founder and Chairman of KBW Investments and the founder and Chief Executive Officer of KBW Ventures, and works across several tiers and levels of the business. In the real estate and property markets, Prince Khaled serves as Vice Chairman and co-founder of Arada, a UAE-based development company.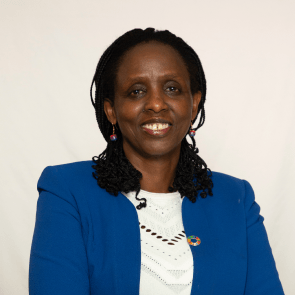 Dr. Agnes Kalibata
President
AGRA
Dr. Agnes Kalibata has since 2014 led AGRA's efforts in collaboration with public and private partners to ensure a food secure and prosperous Africa through inclusive, sustainable agricultural transformation, improving the productivity and livelihoods of millions of smallholder farmers in Africa. Prior to joining AGRA, Dr. Kalibata was Rwanda's Minister of Agriculture and Animal Resources from 2008 to 2014. She is the recipient of many prestigious awards including the Yara Prize, now the Africa Food Prize, Honorary Doctorates from the University of Liège and McGill University, and the National Academy of Sciences' Public Welfare Medal. Over the last two years, she has served as the Special Envoy of the UN Secretary-General for the Food Systems Summit 2021. She sits on various panels, boards, councils and commissions including the Global Commission on Adaptation, the Global Commission on the Economy and Climate, the Global Agriculture & Food Security Program, the Global Agenda Council of the World Economic Forum, among others. She holds a doctorate in Entomology from the University of Massachusetts, Amherst.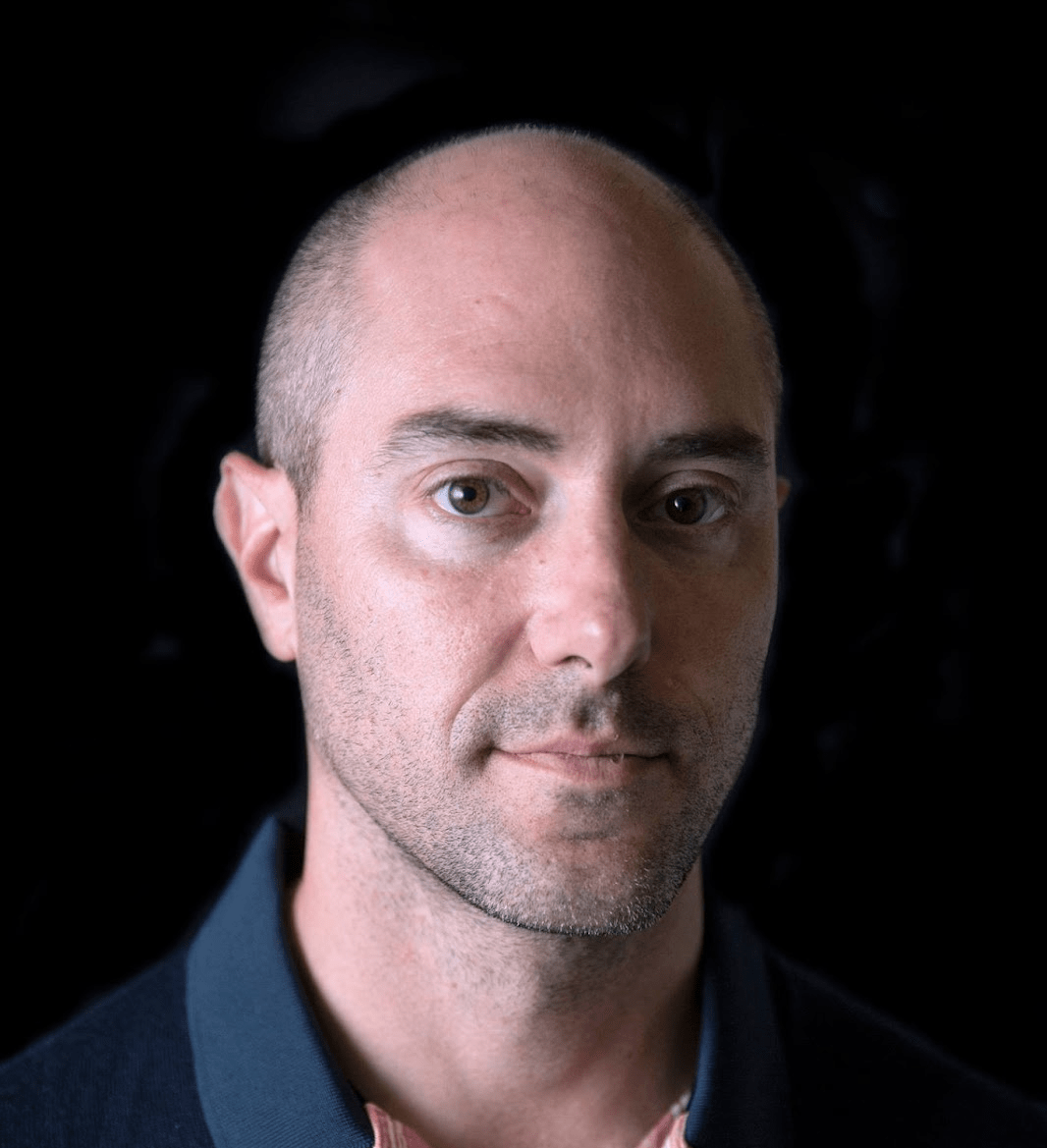 David Rosenberg
CEO and Co-Founder
AeroFarms
David Rosenberg co-founded and leads AeroFarms, an award-winning Corporation revolutionizing agriculture through its advanced vertical farms and innovative technology platform. As a member of the World Economic Forum, David co-founded and co-chaired the Young Global Leaders Circular Economy Taskforce and was a member of the World Economic Forum Global IoT Council. David was also a member of the U.S. delegation to the B20 Sustainable Food System Taskforce, which advises the G20. In addition, David serves as a Managing Trustee of New Jersey's Liberty Science Center, a prominent U.S. interactive science museum, and is on the Board of Directors of Aspire, a leader in insect proteins, and the EVERY Company, a leader in non-animal based egg proteins. David was previously an Adjunct Professor at the New York University Stern School of Business where he taught Entrepreneurial Finance. David received his BA from UNC-Chapel Hill and holds an MBA from Columbia University.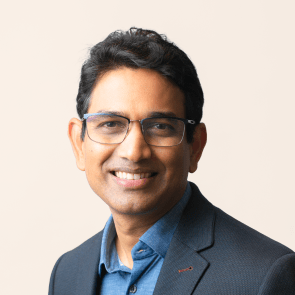 Dr. Uma Valeti
CEO and Founder
UPSIDE Foods
Dr. Uma Valeti is a cardiologist and the CEO and Founder of UPSIDE Foods, the world's leading company producing meat directly from animal cells. UPSIDE Foods kickstarted the industry and pioneered the world's first multi-animal meat production platform. As the industry's leading visionary, Uma has led UPSIDE Foods in developing the major technological leaps anchoring this multi-trillion dollar market opportunity. UPSIDE Foods has raised over $200 million from investors including Bill Gates, Richard Branson, Softbank, Temasek, EDBI-Singapore, Threshold, Norwest, Cargill and Tyson Foods. In 2019, Uma was listed as a "Global Thinker of the Decade" by Foreign Policy Magazine, and is an adjunct professor in Cardiovascular medicine at Stanford University.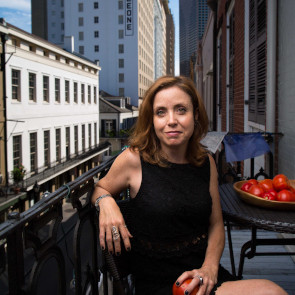 Danielle Nierenberg
President
Food Tank
In 2013, Danielle Nierenberg co-founded Food Tank with Bernard Pollack, a 501(c)(3) nonprofit organization focused on building a global community for safe, healthy, nourished eaters. Bringing together all sides of food issues for critical discussion, Food Tank is a global convener, research organization, and non-biased creator of original research impacting the food system. Danielle conducts extensive on-the-ground research, having traveled to more than 70 countries across the world to document what's working to help alleviate hunger and poverty while protecting the environment. Her knowledge of global agriculture issues has been cited widely in more than 20,000 major print and broadcast outlets worldwide. Speaking at more than 100 events per year, Danielle has built a worldwide social media following and web following of more than 1,200,000. Danielle has an M.S. in Agriculture, Food, and Environment from the Tufts University Friedman School of Nutrition Science and Policy and spent two years volunteering for the Peace Corps in the Dominican Republic.
Judges Commercial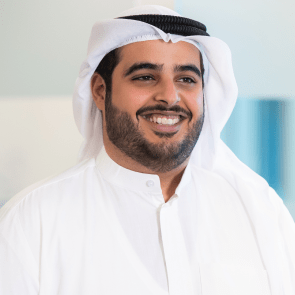 Abdulaziz Al Mulla
Founder and CEO
Madar Farms
Abdulaziz's interest in food security began during his time at McKinsey & Co. working extensively with GCC governments addressing a variety of national risk challenges. A serial investor in disruptive technologies (Lyft, Indigo Ag, among others), he is dedicated to addressing the food security challenge. He dedicates time to the region's food ecosystem as a mentor at Savour Ventures, the Middle East's first accelerator focused on food. Previously a banker with HSBC, Abdulaziz holds a BA from University of Pennsylvania and MBA from Wharton.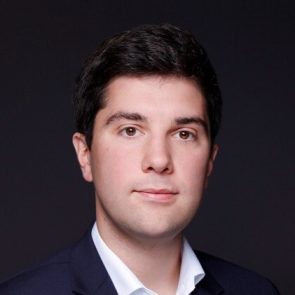 Alex Mitchell
Investment Director
Abu Dhabi Catalyst Partners
Alex Mitchell is an Investment Director at Abu Dhabi Catalyst Partners, where he leads investments in the Future of Food including portfolio company 8F Pure Salmon, a leading global onshore salmon aquaculture business. Prior to joining Abu Dhabi Catalyst Partners, Alex was an Investment Vice President and Strategy Director at SoftBank Investment Advisers in London and Abu Dhabi, leading growth equity investments for the SoftBank Vision Funds with a focus on fintech, energy and enterprise software in emerging markets. Previously, Alex was a Senior Manager at Strategy&, part of the PwC network, leading delivery of M&A commercial diligence and strategy projects with a focus on TMT and Healthcare. Alex holds an MA in Oriental Studies Combined from the University of Cambridge.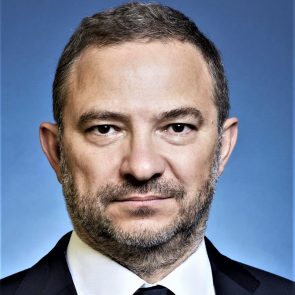 Christophe Lalo
Chairman Middle East
Pure Salmon
Christophe Lalo is the Chairman Middle East for Pure Salmon in Abu Dhabi and the CEO of 8F AM Middle East, an impact investing asset manager, based in ADGM, Abu Dhabi. He has been instrumental in setting up 5 companies with Pure Salmon (Global Headquarters) and 8F since he moved from London to the UAE in July 2020. Initially with 3 employees, it has grown now to 40, part of a 300-person group located in the US, Europe and Asia.
Christophe interacts with the private and public sector, with financial institutions as well as local government entities and universities (for the Pure Salmon Academy) to help the UAE with Food Security and build a sustainable agritech land-based RAS aquaculture salmon farm and processing facility in the UAE.
He has a finance background and has held various senior positions amongst others with Société Générale Asset Management (now Lyxor) and Deutsche Bank.
A French citizen, Christophe has worked in Paris, Singapore, Hong Kong, and London. He is now living in Abu Dhabi.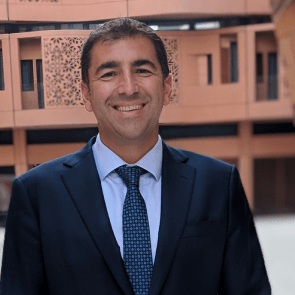 Cinar Kurra
CEO
Catalyst
Cinar obtained his BSc in Electrical Engineering from the University of Evansville, as well as his MSc in Electrical Engineering and Telecommunication Engineering from the Illinois Institute of Technology in Chicago. His career began as a System Integration Engineer at Motorola, before advancing to become a Technical Release Manager for Motorola's iDEN Group until 2004. As a serial entrepreneur, he has founded several companies including KES Engineering based in Chicago (1997), dBKES Engineering Services (2000) and DEK Technology (2010) based in Istanbul, MGT Electronics based in Chicago (2007), and HAWK Technology based in Abu Dhabi (2011). Post exiting these companies, Cinar currently leads Catalyst, a Masdar-BP initiative, which is the first startup accelerator focused on sustainability in the MENA region, funding in the following fields: Clean & Renewable Technologies, Energy Storage Solutions,   Harvesting, Efficiency & Optimization, Waste Transformation & Food Security Technologies, Biomechatronics, Smart City & Living, Sustainable Building Material Science, Predictive Analysis & Maintenance, E-Mobility & Efficient Logistics and Agro Tech.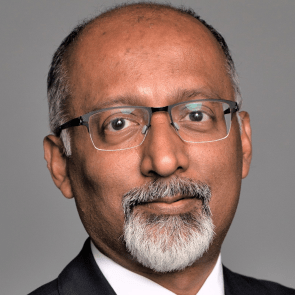 Feroz Sanaulla
Partner
Roland Berger
Feroz is a Partner at Roland Berger and focuses on Financial Services and Consumer and retail sectors. His focus is on digital transformation in the areas of machine learning/AI and blockchain solutions. In addition, he advises clients on incubator and startup ecosystem buildouts. Feroz has advised some of the largest companies in the region as a leadership sounding board for CEO's. Feroz sits on the board of AlpView Capital, a US-China PE fund. Previously, Feroz was the founder of the Middle East, Turkey and Africa office of Intel Capital, a venture capital and private equity arm of Intel Corporation. Feroz holds an electrical engineering degree from The University of Maryland (honors) and an MBA from the Ross School of Business at The University of Michigan. He was a member of the Abu Dhabi Chapter of YPO (Young Presidents Organization, www.ypo.org), Is a charter member of TiE (The Indus Entrepreneurs, www.tie.org), Investment Selection Panelist at Endeavor Turkey (www.endeavor.org) and currently belongs to numerous technical and leadership honor societies.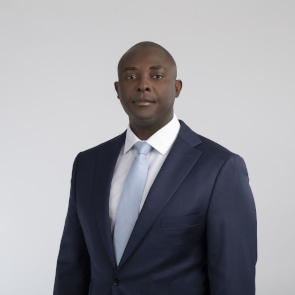 Gil Adotevi
Executive Director, Food and Agriculture
ADQ
Gil Adotevi is an Executive Director at ADQ, managing its Food and Agriculture investment portfolio. He is also a member of the board of directors for Agthia Group PJSC, Louis Dreyfus Company (LDC) and Avramar. Gil has more than 18 years of experience in the management of portfolios, investments and assets in the UAE and internationally. Previously, Gil served as a Senior Vice President at Mubadala Investment Company where he was responsible for investments and asset management in the Food and Agri-Business, Metals & Mining, and Utilities sectors. Prior to joining Mubadala, Gil also held investment banking and management roles at RBC Capital Markets and State Street Bank in Canada. Gil holds a bachelor's degree in Commerce from McGill University in Canada and an MBA from the London Business School, where he specialized in Private Equity, Turnarounds, and Entrepreneurship.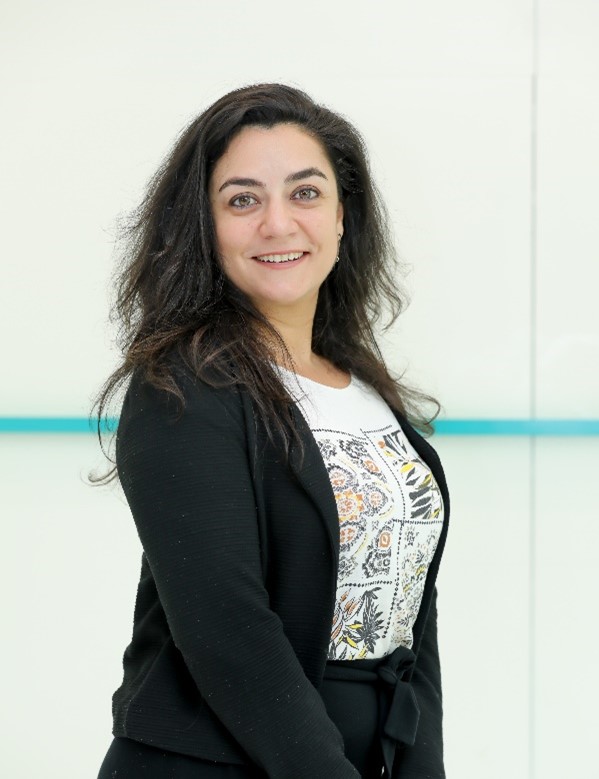 Hana Barakat
Associate Director
startAD
Hana is a dynamic and highly driven individual who has worn many hats in her 15 years of academic and professional experience as a scientist, psychologist, startup coach and accelerator director. Over the last seven years Hana contributed to the acceleration of entrepreneurial economies in the MENA region by managing acceleration programs in Lebanon, UK and the UAE focusing particularly on early stage startups, SMEs and research commercialization. As the Associate Director of startAD, the startup accelerator powered by Tamkeen and anchored at NYU Abu Dhabi, she leads the team that has designed and delivered over 100 high-quality and impactful programs enabling corporations and government entities to successfully work with startups in furthering digital transformation. She's a certified Innovation Practitioner and a sought-after expert affiliated with local and international startup initiatives such as Seedstars, FrenchTech, FoodTech Challenge, ArabHealth and Ibtikari. Hana holds a Master's Degree in Industrial and Behavioral Psychology from Mid Sweden University and has worked in various countries such as Spain, Sweden, Lebanon and the UAE. She is committed to nurturing relationships that lead to impactful long-term collaborations.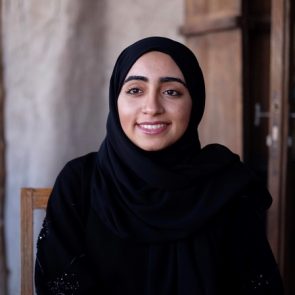 Hayat Alhassan
Sourcing and Selection
Hub71
Hayat's expertise lies at the intersection of technology, product, and ecosystem building. She started her career as a software engineer and is now responsible for bringing exceptional startups from around the globe to Hub71. She is also an active co-founder at Sweech, a tech startup with a vision for shared mobility. Her passion for product development guides her in finding great entrepreneurs and pushing them to build the next big thing.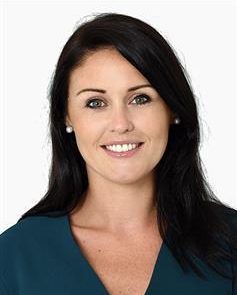 Lisa Somers
Director of Business Operations
ADGM
Lisa is Director of Business Operations at the ADGM Registration Authority, the commercial regulator of the International Finance Center. In this role, she oversees digital services across entity licensing and entity maintenance and support services, working directly with applicants and licensed entities across ADGM's sectors and programs. She has also facilitated ecosystem partnerships across service providers to enable ADGM's licensed entities to launch their operations more efficiently and effectively. Lisa has a particular interest in helping Abu Dhabi and ADGM attract start-ups and is excited to be involved in the FoodTech Challenge.
Part of the founding team that launched Registration Authority in 2015, Lisa is proud to have played a part in ADGM's success as a leading international financial center. Before joining ADGM, Lisa was part of Deloitte UK's Digital Practice, supporting clients across EMEA drive digital change and operationalize their ideas into practice.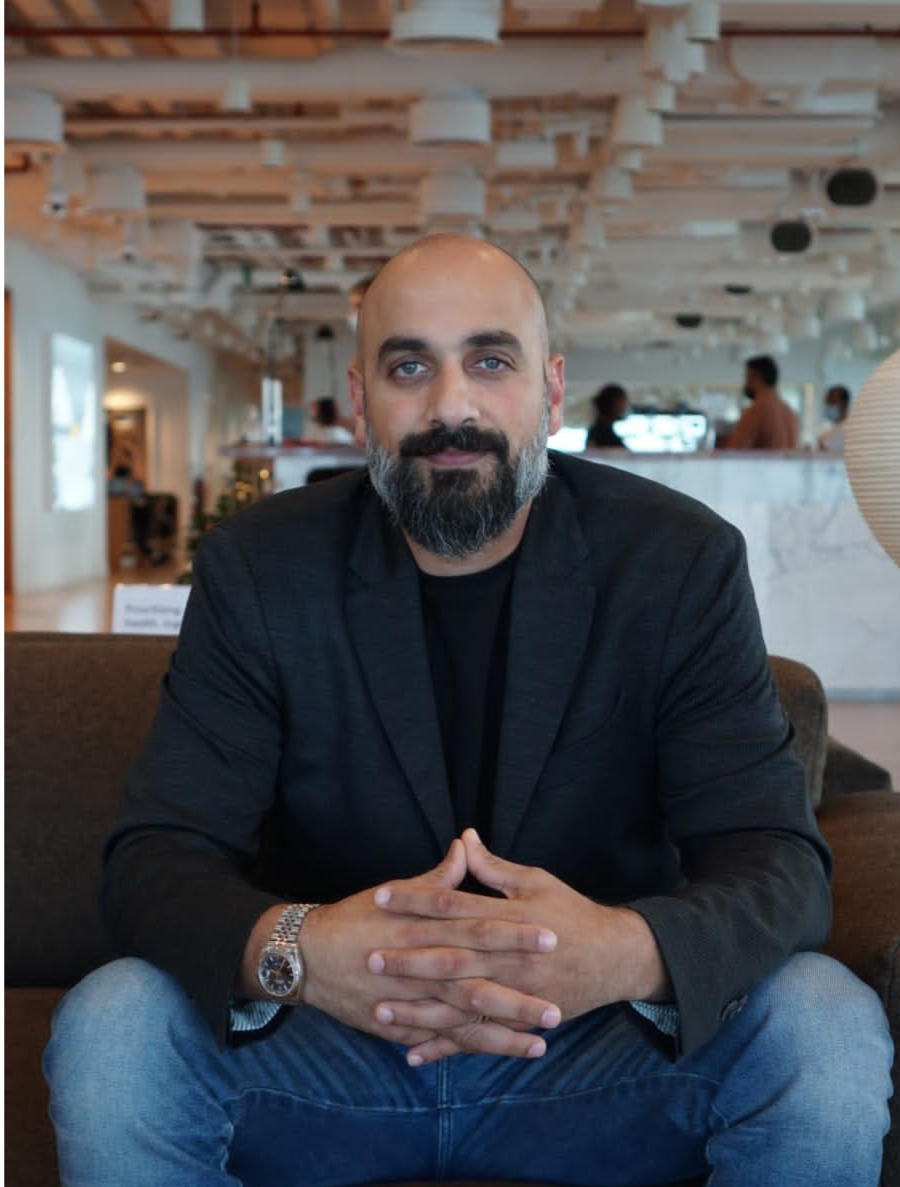 Mahmoud Ward
Head of Community and Operations
Hub71
Mahmoud had more than 15 years' experience in founding, exiting, growing and investing in startups and companies across the MENA and GCC region. An innovation enthusiast with a track record of growth strategies, enterprise transformation, fundraising, building and leading high performing teams.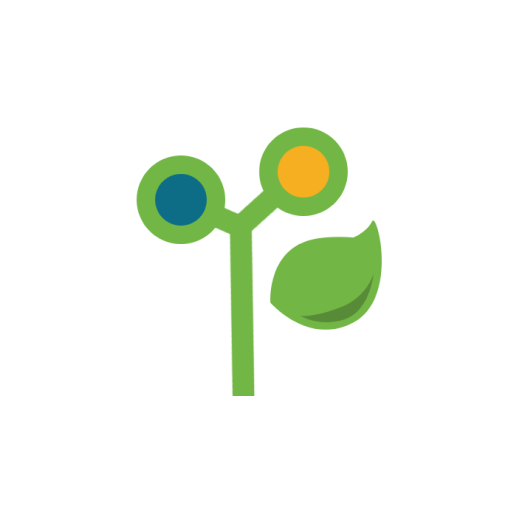 Muhra Al Mulla
Senior Associate, Disruptive Investments platform
Mubadala
Muhra Al Mulla is a Senior Associate at Mubadala's Disruptive Investments platform with over 12 years of experience in the financial services industry. As part of her current role, she specializes in value creation for Mubadala's portfolio companies by unlocking business development, partnerships, and growth opportunities through leveraging Mubadala's strong, collaborative, global resources and network. Muhra joined Mubadala in 2014 and was seconded to the Abu Dhabi Investment Office (ADIO) in 2019 as part of the investments team where she spent most of her time building their portfolio investments in the tech industry. Prior to joining Mubadala, Muhra started her career at Deloitte where she spent over 3 years in audit and financial advisory leading assignments for several regional and global MNCs.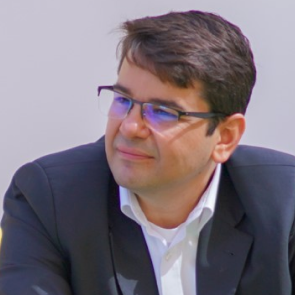 Qussay Abdul Wahab
SME Expert
Abu Dhabi Department of Economic Development
Qussay Abdul Wahab has over 26 years of entrepreneurial experience in gastronomy, information technology, supply chain management and mSME advisory. He obtained his bachelor's degree in economics from Concordia University, Montreal, Qc, Canada and was awarded an MBA degree in Strategic Management from the University of Strathclyde, Abu-Dhabi, UAE in 2010.
In 2008, Qussay joined Khalifa Fund for Enterprise Development assisting UAE Nationals to start their business ventures. He progressed to head the Entrepreneurship Development Department – Counseling & Monitoring Unit, mentoring and supporting over 300 mSME ventures. Later, was in charge of the Innovation & Special Projects unit were he developed and delivered several strategic programs and projects with leading ecosystem partners. Recently, Qussay joined Abu Dhabi Department of Economic Development as the SME Expert, part of team to establish the SMEs Sector with a key objective to develop a conducive and business friendly environment for mSMEs.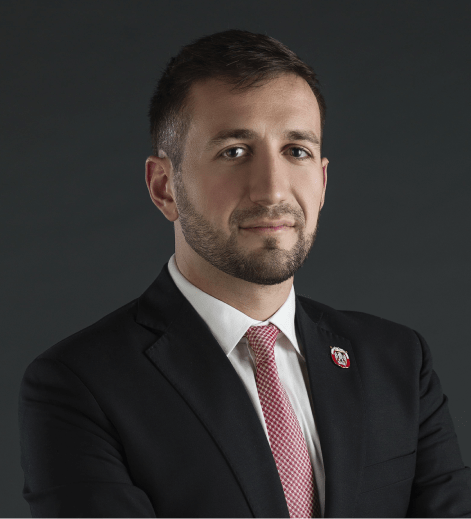 Salvatore Lavallo
Head of FDI
Abu Dhabi Investment Office (ADIO)
Salvatore Lavallo is the Head of Foreign Direct Investment at the Abu Dhabi Investment Office. Salvatore and his team have been managing some of ADIO's most successful partnerships and initiatives across key sectors, including ADIO's partnership with Amazon Web Services (AWS) and ADIO's support of nearly USD 150 M to agriculture technology firms. With over 12 years of experience in Economic Development, Salvatore started his career with Invest in Bavaria before founding Trail of Seeds – an NGO promoting culturally inclusive development around the world. He then worked in development consulting with McKinsey and Company, Dalberg Global Advisors, and the Tony Blair Institute. Salvatore also holds the distinct honor of having travelled to every country of the world as part of his "193Journeys" project, featured in Conde Nast, CNN, Vogue, the New York Post and more. Salvatore holds an International Baccalaureate from the United World College as well as a B.A. in Culturally Inclusive Development from New York University where he was the recipient of the Martin Luther King Jr. Scholar for Devotion to Service and the President's Service Award.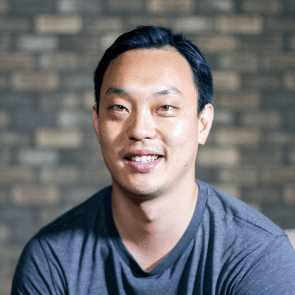 Stuart Oda
Founder & CEO
Alesca Life Technologies
Stuart Oda is an investment banker turned urban farmer with a passion for innovation and sustainability. In 2013, Stuart founded Alesca Life Technologies, an agricultural technology company that builds indoor, vertical farms and farm management solutions to make food production more localized and data-driven. Alesca has been recognized by the World Economic Forum as a 2021 Global Innovator, 2020 SDG Champion, and 2019 Technology Pioneer and selected into prestigious global accelerator programs including Stanford StartX, Unreasonable Impact, and Dubai Futures as a leader in the field of controlled environment agriculture and hyper-local food production. Stuart has presented on the topic of indoor vertical farming at the TED World Theater in New York and UN FAO headquarters in Rome. Stuart previously worked in the investment banking division of Merrill Lynch Japan Securities and the global emerging markets corporate development team at Dell China. Stuart received his B.A. in Political Science and Business Economics from UCLA.
Judges Technical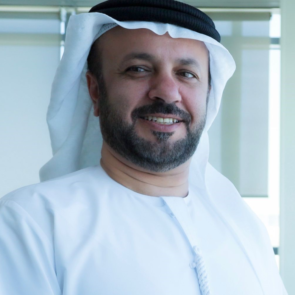 Dr. AbdulMonem Al Marzooqi
CEO
Elite Agro
Dr. Al Marzooqi is the Division CEO & Member of the Board of Elite Agro Holding, Agricultural Advisor to H.E. The President of Uganda, Member of UAE & GCC SR Committee, Granted the Judicial Enforcement of Environment Violations in Dubai, and Expert representing UAE in the Committee of Establishing Social Responsibility Standard. He previously served as Director-General of Elite Harvest (Morocco, Mauritania, and Ethiopia). Established food and agriculture companies in Africa and North African countries, Dr. Al Marzooqi has more than 26 years of experience in Environmental and Agricultural areas. Throughout his career, he has been heavily involved locally and internationally in the following areas: Establishing Agro companies, Technical, Legal, Market, Financial & Feasibility Studies, Due Diligence, Business planning; Design, Reclaim, Development, and Construction of large-scale Livestock, Dairy, and Agricultural farms; Cultivation, Production, Post-Harvest, Processing, and Packaging; Marketing, Sales, and Distribution; Introduction and Transfer of new agricultural technologies and methodologies; Management of internal and external stakeholders in private and government sectors.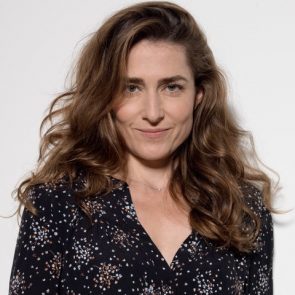 Anne Le More
United Nations Food Systems Champion
For twenty years, based in New York, Paris, the Middle East and Africa, she has advised global leaders at the United Nations, the World Bank, and other international organizations, working closely with governments, donors, business and civil society. Until 2019, she was Chief of Staff of the UN Environment Programme and a member of the Executive Board where she led on all strategic and operational matters for the organization. Now Anne continues her global engagement as an entrepreneur and strategic advisor. She actively advises businesses, investment funds, consulting management firms, foundations, and tech start-ups in the agri-food space to promote greater sustainability and climate action. She is also the President and co-founder of Chefs4thePlanet, an international network of prestigious chefs worldwide advocating for sustainable gastronomy. In May 2021, she was nominated UN Champion for the transformation of our Food Systems. A mother of two, she holds a PhD in International Politics with a focus on the Middle East from the University of Oxford, UK.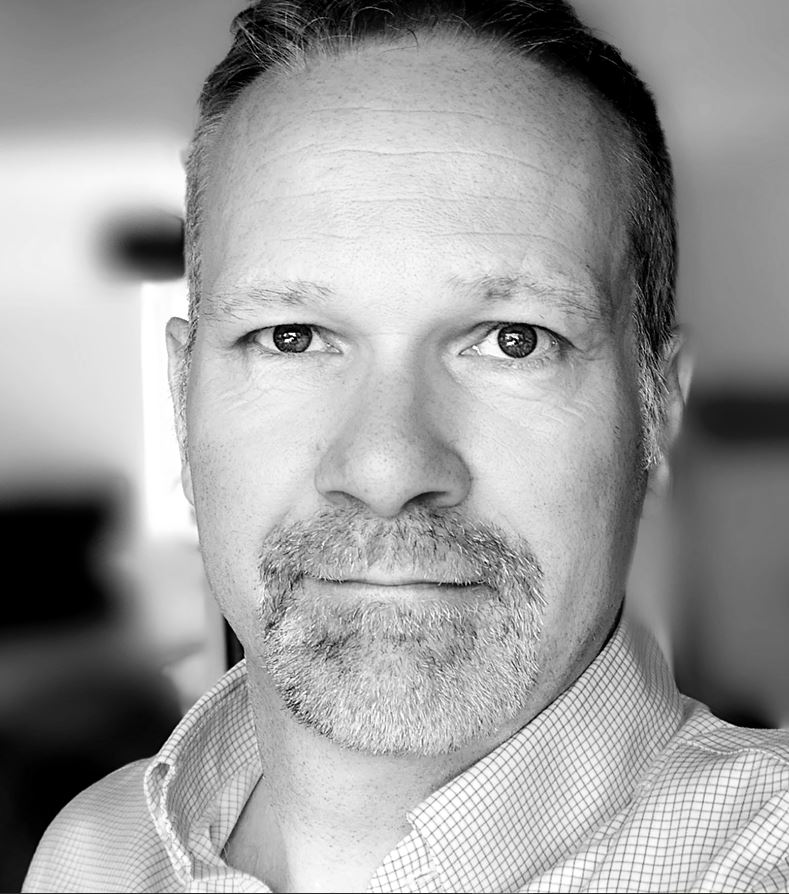 Damian Malins
Venturing Projects Director
Fera Science Ltd
Damian's focus is to support Fera's engagement with businesses, governments and investors looking at the agri-food sector, and work in developing go-to-market strategic propositions with spin-outs, start-ups and investors, alongside our commercial products and services. Managing a broad portfolio of strategic and potential spin-out projects, Damian works closely alongside the Fera Science community, with a focus on Insect novel protein feed and food industrial solutions, & insect waste reduction industrial solutions. He is leading international commercial and public sector research collaborations and evidence/horizon scan studies, and was lead author on multiple publications including but not limited to the UN FAO report exploring the adoption of insect farming in the Caribbean as a waste valorisation solution. Damian is also responsible for the implementation of a capital investment project to build an industrial insect bioconversion facility at Fera Science. He also leads Fera's collaboration with Future Planet Capital to establish an agri-food innovation £100m impact fund working.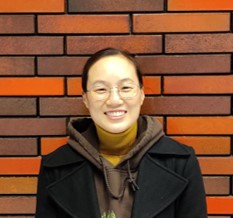 Dr. Jennifer Tung
Staff Scientist
Triplebar Bio
Dr. Jennifer Tung is a Staff Scientist at Triplebar Bio, a platform-style company focusing on using its technology to accelerate R&D in sustainability-driven industries such as the cultivated meat, biofilm, and synthetic animal protein industries. For as long as she can remember, Jennifer has had both a penchant for biology research and a passion for promoting environmental conservation through sustainable living. Jennifer received her BS from the University of Notre Dame having published research on both molecular pathway patterning driving mosquito vision and a behavioural analysis of a captive fruit bat colony. Jennifer received her PhD in Cellular, Molecular, and Biomedical Studies from Columbia University (with funding from the NEI and NCI) and has since researched for the University of California, San Diego (funded by the NHLBI and NINDS), ScienCell Research Laboratories, Finless Foods, and UPSIDE Foods. She has also worked as an active volunteer for the ASPCA, Sierra Club Political Committee, UNICEF, and various wildlife rehabilitation centres. Jennifer is thrilled to use her technical skills at Triplebar Bio toward the mission of restructuring how people consider food production and waste.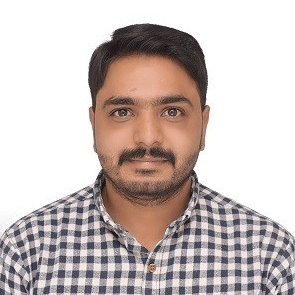 Kamal Rasool
Director of R&D
Responsive Drip Irrigation
Prior to joining responsive drip irrigation as Director R&D, Kamal Rasool worked as university graduate researcher at precision agriculture lab, Chungnam National Univeristy, Daejeon South Korea and earned M.Eng., under the discipline of precision agriculture in 2020. Previously he worked in a various countries e.g., Pakistan, Malaysia, Kenya, UAE as irrigation, design engineer and farm manager. He had earned his B.Eng., in agricultural engineering from Pakistan back in 2010.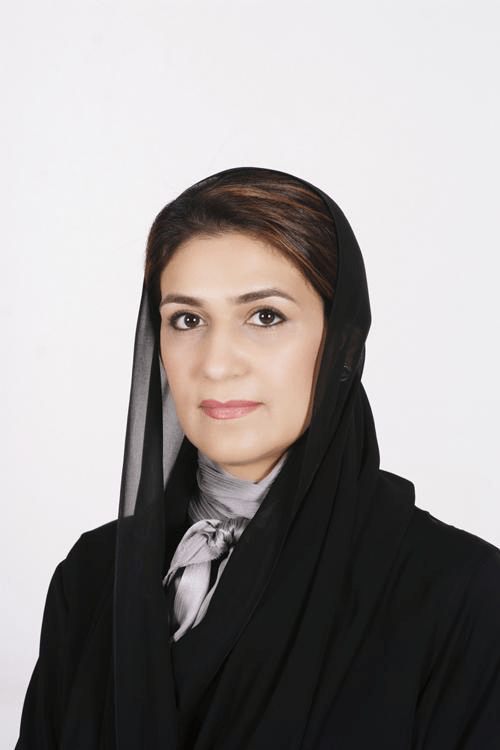 Khuloud Al Nuwais
Chief Sustainability Officer
Emirates Foundation
Khuloud is the Chief Sustainability Officer of Emirates Foundation. Named among the 'Top 20 Most Influential Women in the UAE' by The National in 2008, she is credited with playing a pivotal role in establishing the Emirates Foundation in 2005. Khuloud has 25 years of experience in the private sector and philanthropy, as a member of European Venture philanthropy Association, and Arab Foundation Forum amongst others. She served on several boards, to mention a few, as member of the organizing committee for World skills Abu Dhabi, board member of the Abu Dhabi Tawteen council, member of the Abu Dhabi Sustainability group, board member in AMCHAM Abu Dhabi and a judge for the AMCHAM Mena Women's Award, as well as an advisory board member of Flat6Labs an accelerator for startups. She was a Senior Analyst in the Corporate Planning Department of Dolphin Energy Limited and She has also served as a Market Research Analyst at the Abu Dhabi National Oil Company. Khuloud holds a bachelor's degree in Business Administration with a major in Advertising Management and Marketing from Portland State University.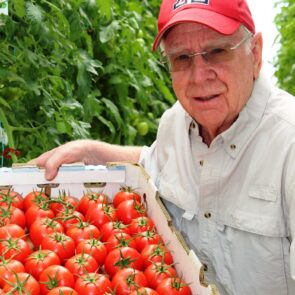 Dr. Merle Jensen
Professor Emeritus
University of Arizona
Dr. Merle Jensen's background includes intensive agriculture/food support systems for developing agricultural communities and aerospace application. Research interests include programs in protected agriculture, the growing of horticultural crops out of season using agricultural plastics for modification of the microclimate. Coinciding with these research interests is the application of new systems of protected agriculture to developing agricultural programs throughout the world. These research interests extend to a past program with NASA in comparing plant growth and reproduction in hydroponic liquid culture versus solid media food production techniques for a "Closed Ecological Life Support System" (CELSS). Merle Jensen has devoted his career to controlled environment agriculture, designing intensive food production systems ranging in application from Spaceship Earth to Planet Mars. Merle attended Washington State University, graduated from California State Polytechnic University with a bachelor's degree and went on to receive advanced degrees from Cornell University and Rutgers, the State University of New Jersey.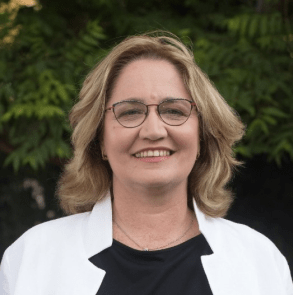 Dr. Neta Lavon
Chief Technology Officer and Vice President of R&D
Aleph Farms
Dr. Lavon is an expert with 20 years of experience in stem cell applications in biotechnology, specializing in the commercialization of emerging technologies for industrial utilization. She was COO of the biotech company Kadimastem, where she developed cell therapy products for ALS and diabetes patients. Previously, she worked as a researcher at Cedars-Sinai in Los Angeles where she established 25 novel pluripotent stem cell lines. In 2017 upon Aleph Farms establishment, she joined the company founding team as the VP of R&D, to lead the technological strategy of the company. Today she is the company's CTO, overseeing research and development and scale-up of technology platforms towards production of various products from animal cell cultures. Aleph Farms grows beef steaks from non-genetically engineered cells isolated from a cow, without slaughter. Aleph Farms released the world's first cultivated steak in 2018 on earth and the world's first cultivated steak in space in 2019. Dr. Lavon holds a PhD in Genetics, an M.Sc. in Biotechnology and a B.Sc. in Food Sciences from the Hebrew University in Israel.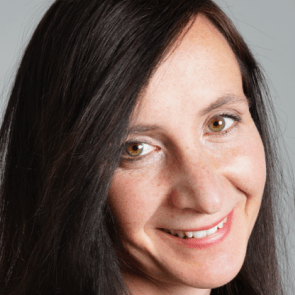 Nicole Thorpe
Co-Founder and Director
Cultinova
Nicole Thorpe is co-founder and Director of Cultinova, a company that applies Industry 4.0 principles to indoor farming. With its no-code software platform C365, Cultinova captures data and digitises processes for full traceability, quality control and continuous improvement.Nicole's goal is to leverage data to make vertical farming more efficient, sustainable and economical, and to improve food safety and quality. She also serves as Vice Chair of the FarmTech Society and as an advisory board member for UKUAT, working with industry experts committed to building solid foundations for the emerging Controlled Environment Agriculture industry. Additionally, she consults to startups and SMEs on the topic of sustainable indoor production, connects stakeholders, and evaluates business ideas and grant applications.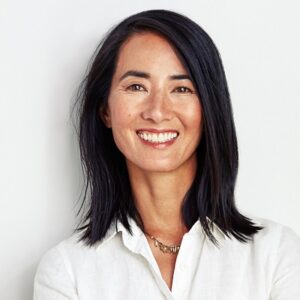 Penny McBride
Strategic Advisor
Penny McBride Consulting
Penny McBride has over 20 years of experience in green building practices, waste utilization, vertical farming, strategic development, and entrepreneurship. Penny has a deep understanding of the complexities of food systems and works with clients to develop personalized, strategic and comprehensive solutions tailored to their needs. In 2004, after completing an M.A. in Environment and Community through Antioch University, she went on to co-found Vertical Harvest, a three-story hydroponic greenhouse in Jackson, WY. Since that time she has worked to help others spearhead agriculture projects. Penny previously served as the Vice Chair of the Association for the Farm Tech Society (FTS) an international non-profit industry association that unites and supports the Controlled Environment Agriculture (CEA) industry, seeking to strengthen the sector through the development and implementation of resilient and future proof methods and technologies for indoor growing. Through the development of innovative food systems and integrated urban agriculture solutions, Penny strives to promote community, economic, and environmental well-being, working with both public and private sector and NGOs alike to redefine community food systems.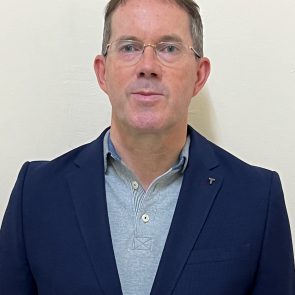 Jan Prins
Head Grower
Pure Harvest
Jan Prins serves as Head Grower for Pure Harvest Smart Farms since April 2018 and before that, was a consultant for the company starting from December 2017.
He has experienced all aspects of Horticulture and worked in growing, teaching, building, managing, and consulting perspectives in China, Ethiopia, Netherlands, and Turkey.
In 2006, he was the first grower in Ethiopia who exported high quality vegetables to the Middle East. In 2008, Sheikh Mohammed Al Amoudi acquired Jan's company and under his umbrella, Jan built a company from scratch that was operating 5 farms in different climate levels in Ethiopia, which produced 100 different vegetables, strawberries, and roses. 3 years in, and the establishment was the biggest vegetable exporter in Ethiopia, exporting to 11 countries, and was a major supplier of the US army forces in Afghanistan.
After that, Jan built and operated two other farms, and worked as an employee, manager, and co-founder in different greenhouse companies.
Jan's educational background includes horticulture and management studies from the Erasmus University in The Netherlands.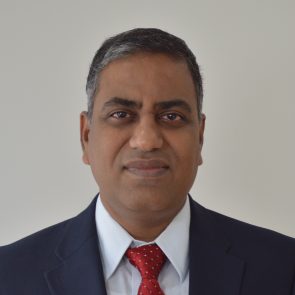 Dr. Balaji Vasudevan
AgroBiosciences Chief Scientist
UM6P Ventures
Dr. Balaji Vasudevan is the AgroBiosciences Chief Scientist at UM6P Ventures based in Morocco in Africa. He is a globally recognized agritech thought leader. With over 20 years of agritech experience in industry and academia, he is driven by a desire to help companies bring breakthrough agri-food technologies to market that create a better food and agriculture ecosystem.
He is an advisor/science consultant/SAB member for global agritech companies and VC firms, an editor/reviewer for peer-reviewed journals in the plant science domain, and an OCM member/keynote speaker/panelist/judge in global agritech conferences, organizations, and career workshops conducted by premier societies like ASPB, ASM, and WBF.
He earned his Ph.D. in Plant Biotechnology from Madurai Kamaraj University, India. He did his post-doctoral training at Cornell University, Nobel Research Institute, and Tel-Aviv University. He has 17 refereed international publications in top plant science journals, including Nature
Communications, Plant Cell, and Plant Journal. He is an editorial board member for 2 and invited reviewer for 8 reputed journals.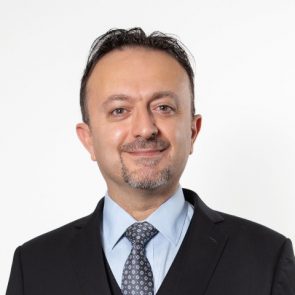 Dr. Shamal Mohammed
Director of AgriTech
Silal
Dr. Shamal leads the farm innovation program to deploy technologies, advance R&D capabilities, and integrate agronomic knowledge to support local farmers to produce more sustainably and profitably. He is a leading digital agriculture expert with over a decade of experience developing and delivering AgriTech solutions to improve food production and environmental sustainability. He has a PhD in applying geospatial technologies in agriculture (UK). Before Silal, he was a Chief Technical Officer at the Agri-EPI Centre in the UK. He developed and led many national and international Agri-Food Tech and Digital solutions. Dr. Shamal is often called upon to present at high-profile forums and events, including the G20 expert meetings on Climate-Smart Agriculture he attended in Japan (2019) and Saudi Arabia (2020), and he is the author of many reports and scientific articles on the applications of smart technologies in Agri-food sector.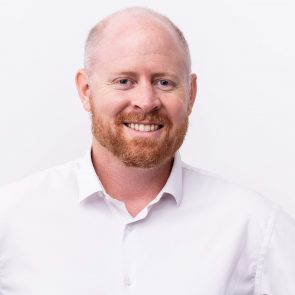 Dr. Ryan Lefers
Co-Founder and CEO
Red Sea Farms
Dr. Ryan Lefers is the Co-founder and CEO of Red Sea Farms, an innovative sustainable agtech company founded in the extreme climate of Saudi Arabia. Ryan holds a BS and MS in Agriculture Engineering from South Dakota State University and PhD in Environmental Engineering from King Abdullah University of Science and Technology (KAUST). Prior to his current role, Ryan spent time as a Research Scientist with the Center for Desert Agriculture at KAUST, as an Assistant Professor with Texas A&M University, and as an engineering consultant. As a professional engineer, researcher, and now CEO, Ryan has focused his efforts on systems that serve to advance water and food security in a sustainable way. Ryan is an expert in controlled environment agriculture (CEA) systems and the complex interactions between food, water, and energy. Ryan's passion is to serve people and steward the planet through problem solving and innovation.