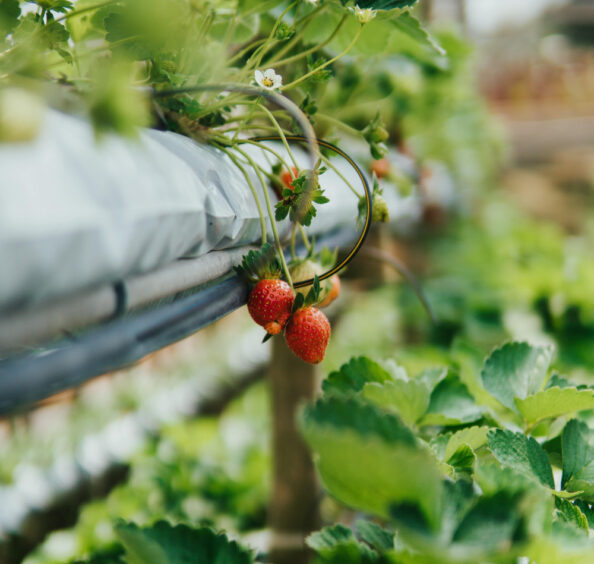 In September 2019, the UAE Food Security Office (now part of the UAE Ministry of Climate Change and Environment) and Tamkeen launched the FoodTech Challenge, a global competition seeking the world's most innovative solutions to address Food Security.
The inaugural competition had a prize pool of $1m USD and was held in collaboration with Masdar, Catalyst, Mubadala, Abu Dhabi Investment Office, and Accenture. It received 437 submissions from leading food and agritech start-ups across 68 countries, with four winning teams announced at a competitive awards ceremony held in November 2020.
This year, we launched the second edition of the FoodTech Challenge, with a focus on finding the next wave of technologies that are on the cusp of  transforming food and traditional agriculture practices, efficiently and sustainably.
We are looking for exciting start-ups that offer solutions in two critical areas: 'food production' to address the availability and abundance of food and explore 'next gen', nutrient-rich alternatives, and 'food loss and waste' to ensure sustainability across the food supply chain and the planet more broadly.
12 finalist teams were selected by leading industry experts, and competed at a two-day event featuring workshops, networking sessions, panel discussions and an awards ceremony in Jan 2023.
Aquagrain, Orbisk, Revoltech and Sustainable Planet were selected as the four winning teams and awarded a share of the $2m USD prize pool consisting of cash awards and opportunities for grants, incentive schemes, and start-up acceleration support.
The 2022 competition is brought to you by the UAE Ministry of Climate Change and Environment and Tamkeen, in association with Aspire. The FoodTech Challenge is delighted to welcome ADQ and Silal as the track partners for food production related submissions, and the Emirates Foundation as the track partner for food loss and waste.